The Abuse Expose' with Secret Angel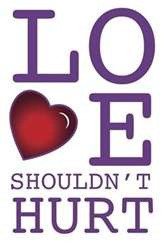 Love should not hurt…
and this we need to know…
for if your relationship hurts…
then "red flags" probably show.
So are you ignoring them…
and pretending that all is fine…
or are you settling for less…
and more abuse is what you'll find.
For relationships start slow…
with our best behaviors shown…
but as time passes…
true personalities become known.
View original post 255 more words