AtoZMom's Blog
Summary 1 Samuel 21:
David, now on the run, goes to Nob to the priest Ahimelech, asking for bread. He lies to obtain it since all the priests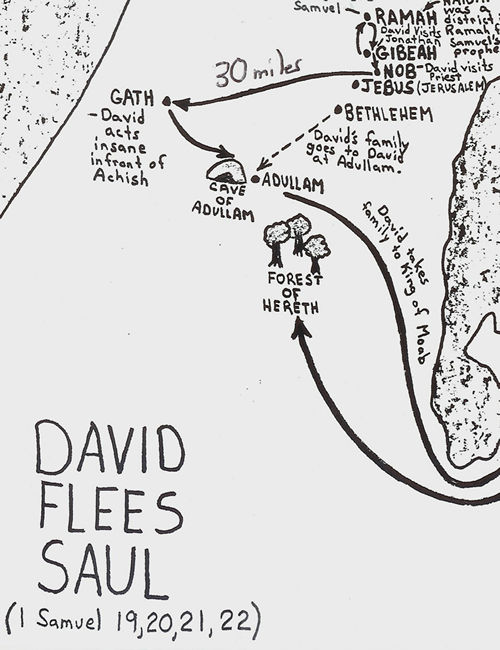 had was consecrated bread, which is bread reserved for the priests. But David is desperate. He is given the sword he killed Goliath with by the priest as well. One of Saul's servants saw David at the priest's place (which would later cost the priest his life).
David, desperate, flees to Achish, king of Gaul, who has heard of David. David pretends to be insane in order to stay.
Summary Psalm 34:
Written when David was with Achish and pretending to be insane, David is praising God for delivering him from evil, saving him from troubles, blessing him, and keeping him from want. David advises us to do good, seek peace, and don't tell lies. He hears our cries and delivers us…
View original post 2,185 more words