Beholding Him Ministries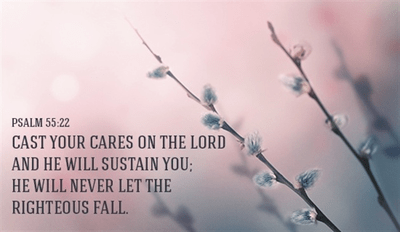 Cast all your anxiety on him because he cares for you. 1 Peter 5:7
Blessings this morning…
Life this side of glory can be weighty…confusion, chaos, trouble, lack, disappointment, evil often leads to discouragement and the road to depression. The saying, "the struggle is real" is most greatly true for many. The burdens and cares of this world are heavy. I am reminded of the following words that Job's friend, Eliphaz, spoke to him. Look up for our Redeemer lives!
"Yet man is born to trouble
    as surely as sparks fly upward.
"But if I were you, I would appeal to God;
    I would lay my cause before him.
He performs wonders that cannot be fathomed,
    miracles that cannot be counted." Job 5:7-9

The lyrics to this old (really old) hymn speaks eternal truth. 
Cast Thy Burden Upon the Lord
(Rowland Hill's Psalms and Hymns, &c, 1st edition, 1783…
View original post 121 more words